Tub Liners
Bison Bath & Kitchen / Tub Liners
Tub Liners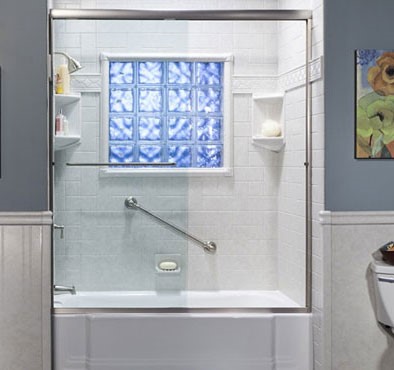 Bison Bath and Kitchen Design
carries the complete BCI line of high-quality, affordable acrylic bath systems.. From bath liners, to replacement bathtubs and bath wall surrounds. We even carry a wide range of handicap accessible options and safety accessories to allow for an independent, bathing experience. All of our bath solutions can be installed in as little as one day, cutting down on lengthy bathroom remodeling! BCI baths and tub liners are naturally resistant to mold and mildew for easy cleaning!
Bathtub Liner System Benefits:
Low Maintenance: No grout lines and non-porous for easy cleaning and naturally resists mold and mildew.
Gorgeous: Beautiful, high-gloss acrylic in a variety of colors and patterns to match any bathroom.
Lifetime Warranty: We are so confident in our product that we offer a Lifetime Warranty.
Long Lasting: Our replacement baths are scratch, chip, stain and fade-resistant
Professional Installation by certified factory technicians in as little as one day.
Trusted Name in Bathroom Remodeling in WNY

Our bath liners can be installed over an existing tub, eliminating the need for a messy tear out! We also have a wide range of replacement bathtubs, when the entire tub needs to be updated! We also have a line of tub surrounds and accessibility products to meet everyone's needs.
Serving WNY since 1952